It was wet but none the less for it – perhaps deterring some but not those hardened with the knowledge that the running order is plentiful, high quality and often unexpected.
we could not have had a better present from our children to camp alongside the expensive wigwams and the ordinary nylon for weekend in Devon with music, food, literature and wellbeing all on the agenda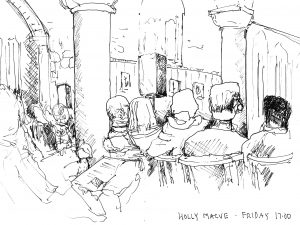 the best location is often the church where new and up and coming mainly accoustic sounds rebound the stone and panelling to produce remarkable sounds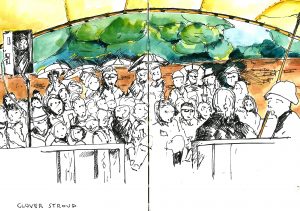 and up in the walled garden we see small gatherings listening to left-field authors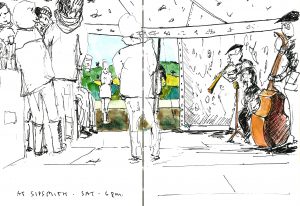 an unannaounced skiffle bands to dance to in the Sipsmith tent down by the river and mud.
Jolly good fun for most including our nameless friends.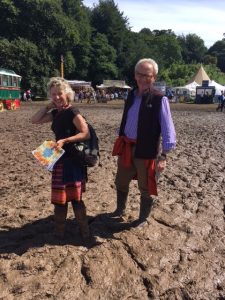 Wet e'liot alot – but nice to be home for a bath.