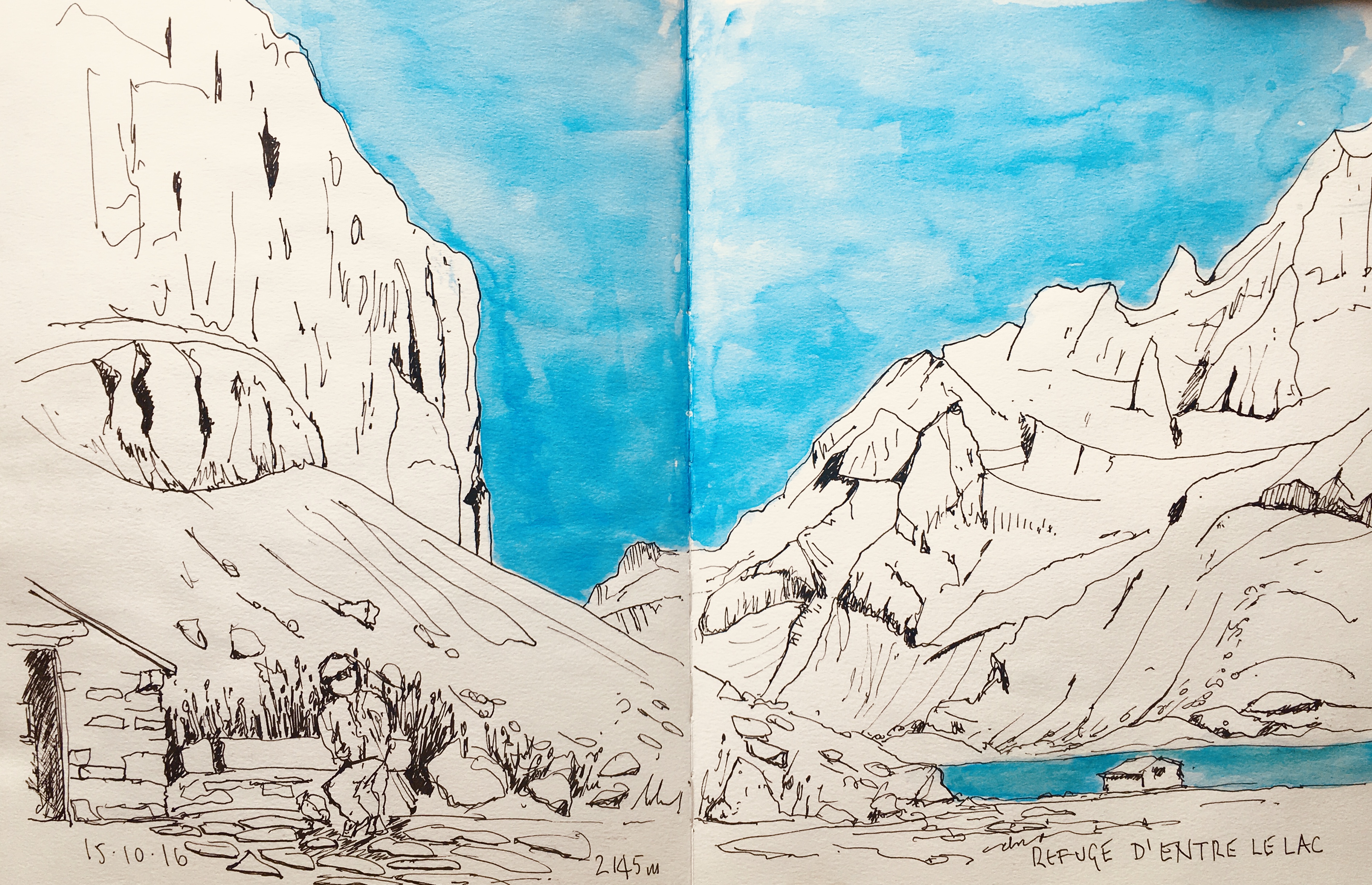 Not everyone agrees that walking in the snowy mountains can be every bit as enjoyable as the fast thrill of the skis nicely cutting down a red slope: or was it black but more like blue I'd say?
However the thought of all that tramping around in cumbersome extended boots bleeping through the gates into drafty lifts just to fly for a few minutes, perhaps with agony on some muscle or snowboarding hooligan, only to repeat, is a long way from the tranquil soft uncomplicated pull into the parts where clattering metal apparatus and such speed is unknown.
Just to the right of Montchavin (lower part of La Plagne) in the Tarentaise lies a peaceful valley of little consequence to the skier but here a chapel and a quietness made the journey along paths and wood lined tracks utterly worth the uphill trudge and a stop for a quick sketch. A place we had passed through with October sun and then grassy slopes on the way up to Refuge d'entre Lac in 2016.
Thank you Bruce and Sophy for the Landry bed again, the grub and the company, though the silent walk alone was momentary bliss away from you all!