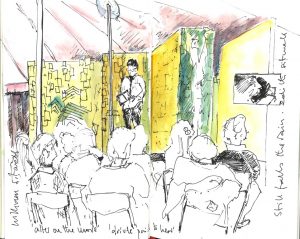 William Sitwell on his family legacy
If you've never been to a literary, food and music festival all wrapped into one: and you want to be charmed rather than overwrought by masses of people and ugly queues then you could little worse than Port Eliot just finished yesterday. Poignant this year as Peregrine St German, who's idea it all was, died just a few weeks ago leaving such a wonderful legacy crossing nicely from the bohemian to the erudite with lots of fun for all the family in the rambling walled gardens, the dungeons and parkland setting of this unspoilt Priory bordering the river Tiddy one of the arms of the many tidal waterways of the Plymouth basin.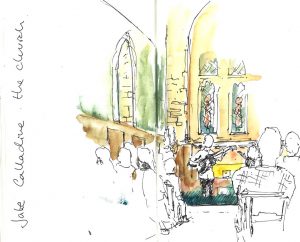 the church has famous acoustics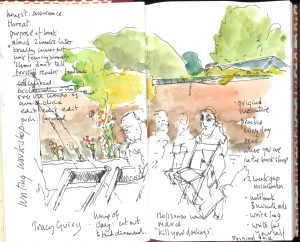 And you can learn in workshops a whole host of new skills from writing a novel to sessions of yoga; from camp-craft to cooking. And then you can just sit and absorb music from lesser known singers, Cornish groupings and one or two household names very few with head banging attitude, which at least gives variety.
Writers or all sorts abound and spread the word about the way they go about life, and entertain all ages in a variety of settings as families move about the laurel bushes and the mown slopes with grand trees to find what is around the corner.
And then when the evening comes the tented inclines full of wigwams and enclaves of canvass keep the mood moving as those lucky enough to stay absorb more music, food from five continents and the still Cornish air from midnight when the noise has abated.
it has to be a very good way to spend three days and not get bored – I will be going again. www.porteliotfestival.com