Who would ever have thought that to follow trails through a grecian mountain range might beat those azure blue island beaches and all the sun that goes with it. Well we did both and the novelty of the hills alive with no-one was a delight. Staying in high villages of a lost age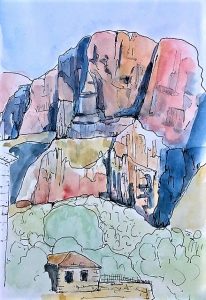 where the building are fine and the aspects tremendous but alas devoid of the young and proper activity or even a shop. So that might be a detraction, though not really as we found the solitude of the hills, the ravines and the wonderful trees, a place so far removed from the bustle of the seaboards that it was both a refreshing and rewarding journey exploring on foot the ancient tracks.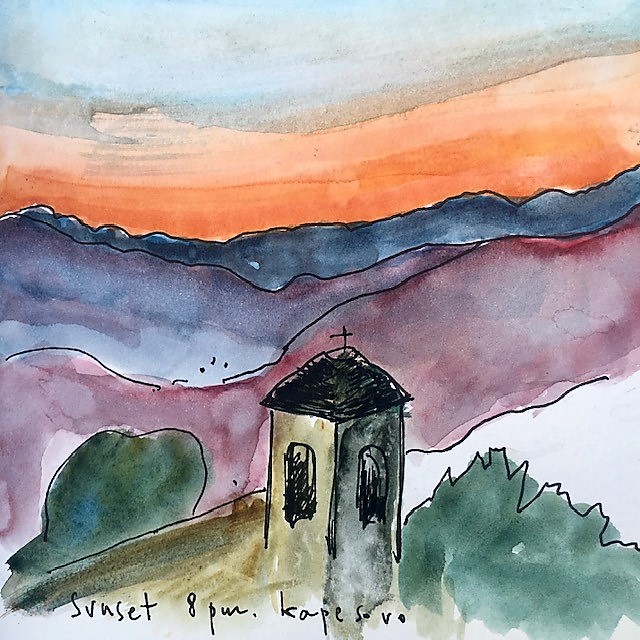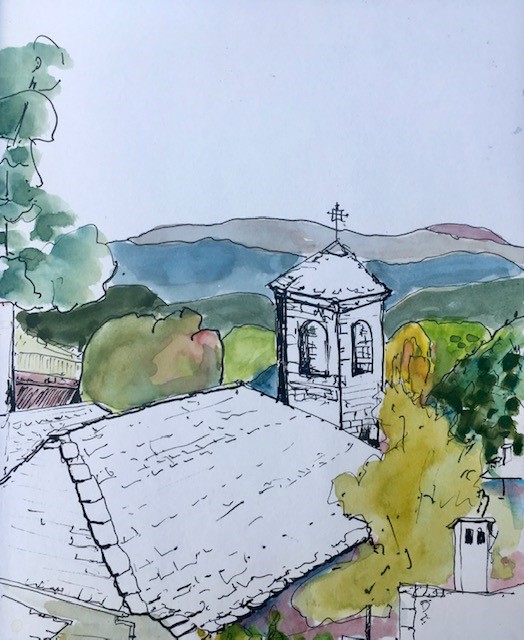 We were in Zagori – that part of north-west Greece just south of Albania and close to the Adriatic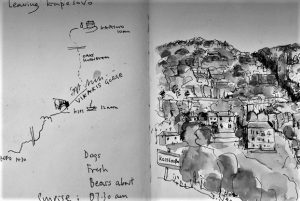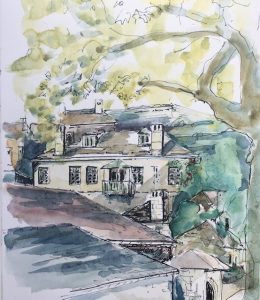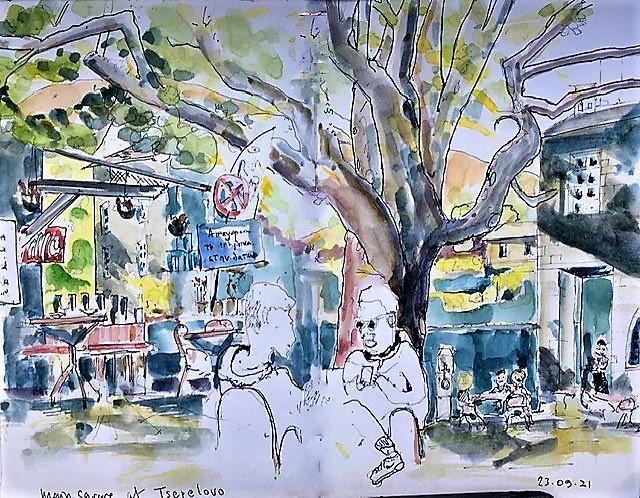 and then onto the Corfu trail – zig zagging up the central and occasionally dipping to the coast of this narrow island – wonderful olive trees clinging to the hillside terraces where walling sometimes assists. We had to stop for lunch at Spiros as the proprietor was most persuasive… we had his home made moussaka, his home made wine and home made tomatoes, it was his birthday and he was drunk so it was difficult to discern what was true. It was fun though. Every church was locked and few, if any, people about the monasteries and the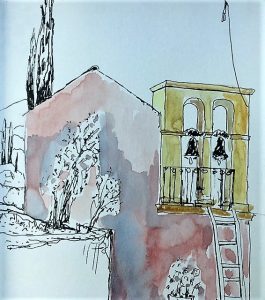 pretty houses so close yet so different to the seaboard and beach related strips we associate with these islands.