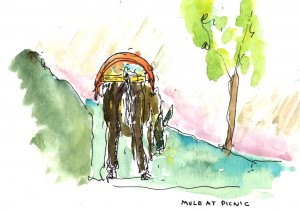 Walking at 6000 feet above sea level in the Berber community of the High Atlas doesn't really feel like Africa especially as we pass up the verdant valleys full of apricot and cherry blossom with walnut trees dominating our path eking out the thin soils and waiting to come into leaf later than everything else. A cash crop of nuts for the mules to carry many miles down to markets, whilst the families survive on tiny patches of barley and broad beans harvested for home consumption. We picnicked by rivers and under orange trees.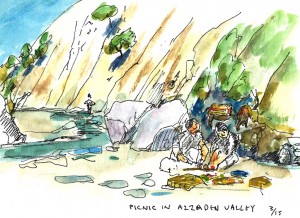 The homes are clustered on the rock face, cuboid as the flat roofs match the dimensions of the buildings they surmount.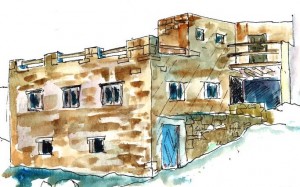 Wonderful as it was in the High Atlas went low and descended to the Coast to Essaouira and into the Medina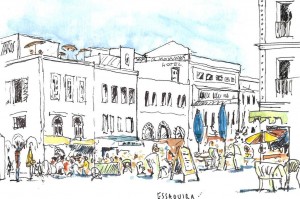 for proper Moroccan immersion and I had the best haircut out spurred on by my friend Richard who also experimented with a man with more cutthroat razors that were comfortable.
The colourful port and boat building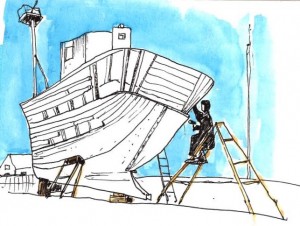 meant continuous activity at the water front in spite of wind and rougher seas than feel right for fishing
but life had to go on now Jimmy Hendricks was long gone from the sweeping beach.